The history of the Group
The desire to aggregate small yet productive businesses that could become a good alternative to the big industry was born in the '90s. In the past years, the CSF Inox Group first purchased Bardiani, a manufacturer of sanitary valves. This was followed by OMAC, the only Italian manufacturer of a complete range of volumetric lobe pumps. Recently, the Group purchased MBS, specializing in heat exchangers with corrugated tube. As of 2019, the Group counts 300 employees and a turnover of over 75 million euro.
Our values
Although we never lose sight of a policy of expansion, our main focus are people with their values and needs. It is no coincidence that we are known worldwide for the relationship that we establish with customers, suppliers and employees. This principle has allowed us to strengthen the excellent relations we established over the years and to increase the trust that people place in our work. In our facilities, no matter where they are, a part of our heart is Italian.
Together we are stronger
The CSF Inox Group proudly caters to highly selective and demanding customers from industrial sectors characterized by advanced technologies and constantly evolving high-level quality. The CSF Inox Group offers to the market two key points: quality products and the highest level of operational flexibility. This second point, difficult for large multinational companies to achieve, is one of the group's attractive features. This is reached through a constant search for innovation in terms of product and technology, with internal processes and services offered. Competitiveness, industrial policy, innovation and development of human resources are parts of a single business model referenced by our Group.

Valves
Bardiani Valvole Spa is an important Italian company based in Fornovo Taro that designs, manufactures and sells valves from its Italian headquarters to more than 80 countries. They are used in the dairy, food and beverage industry as well as pharmaceutical and cosmetics industries. The combination of technology, customization and attention to service makes Bardiani Valvole a unique supplier in terms of production flexibility and responsiveness to customer needs.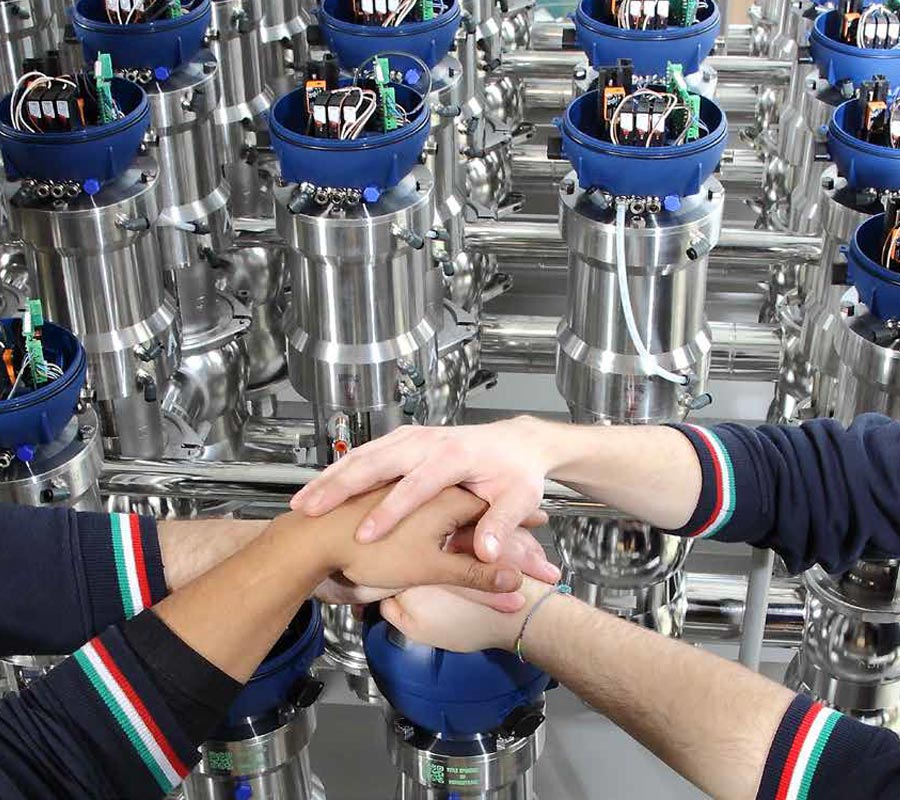 Pumps
CSF Inox Spa was founded in 1970 in Montecchio Emilia, a small town in the Emilia Romagna region. Today it has become one of world leaders in the manufacture of hygienic pumps for the food industry. The company is synonymous with quality, and it is present on the international market with a very comprehensive range of products that meet the needs of various processes and applications in the food, beverages, pharmaceutical and cosmetic industries, as well as related sectors.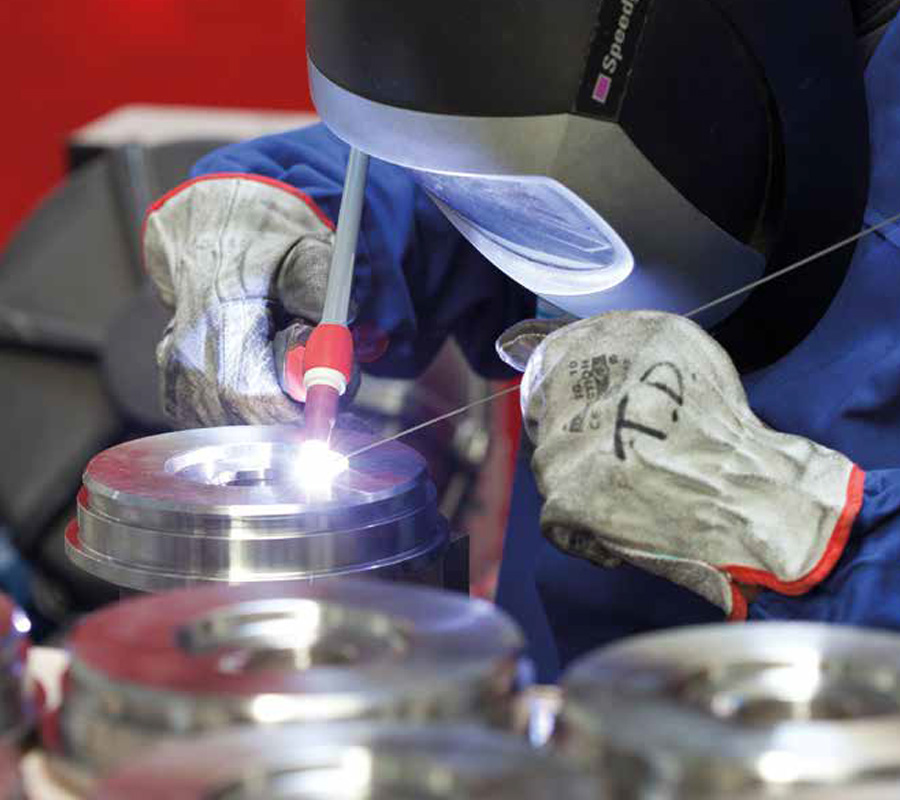 Heat exchangers
MBS srl specializes in the production of hygienic heat exchangers with corrugated tube and scraped surface exchangers. It was founded in 1995 by a team of experts in collaboration with the University of Parma. It is known for its vast expertise in the field heat transfer for the food, pharmaceutical and beverages industries. In addition to the flexibility and experience in processing stainless steel and precious alloys, MBS provides optimal solutions to customers' requirements.
Volumetric lobe pumps
OMAC srl is the only Italian company specialized in the production of lobe volumetric pumps in stainless steel and precious alloys such as Hastelloy, Monel and Titanium. OMAC has acquired extensive experience working with leading companies in the food, chemical, cosmetic and pharmaceutical sectors. In fact, it is known around the world as one of the main producers of lobe pumps.